Sunday 10th December 2023
Are late payers holding back your business?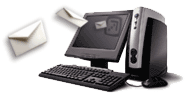 Debt Collector Online is an automated and fully interactive system designed to make collecting your outstanding debts as simple as possible.
Using our Case Manager you can instruct us to send solicitors letters before action. You can issue court proceedings and serve statutory demands. You can obtain and enforce judgments.
The full cost of issuing a claim and entering judgment is recoverable from your debtor, making your claim effectively self-funding. We charge £5 per letter before action - but we will send the first one for free. So there really is nothing to lose.
Our solicitors can advise on and carry out your instructions on a wide range of enforcement measures, from court bailiffs through to personal bankruptcy and company winding up.
The DCO Case Manager provides you with a case history, diary and messaging service so that you can integrate the process with your normal credit control procedures, and communicate easily with us.
We can handle debts big and small, from those of sole traders to publicly listed companies.