The Claim Form is the issuing of proceedings through the court to recover your debt. The majority of details about the debt will have been provided in the "Letter Before Action" option assuming this was selected. Inaddition to this we only need a short description of debt to issue your claim.
If you have not sent a "Letter Before Action" before starting the Claim Form we strongly recommend that you read the guidance notes under "Letter Before Action". Our charges and the Court Fee are added to the sum you can recover from the debtor.
We cannot emphasise strongly enough that the information provided must be accurate.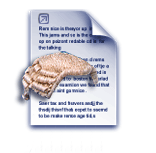 The Solicitors acting on your behalf will be signing a Statement of Truth on the Claim Form. This is the part of the Claim Form required by the Court wherewe have to confirm that the information in the Claim Form is true. If it is not, then it is potentially contempt of court. We assume that the information you give us is correct and will rely upon it on that basis
As you go through the Claim Form details, you will find help buttons at each stage to assist you in the completion of the form and to let you know some potential pitfalls.
You must ensure that you check the facts before taking court action. Make sure everything is in order and that the right person is being claimed against. Sometimes difficulties can arise with regard to whetherthe debtoris a company or a firm using a trading name and care has to be taken to ensure the right person is sued. If mistakes are made, then the proceedings will be wrong and any judgment invalid.
Debt Collector Onlineprovides collection of undisputed debts. If the claim is defended then the matter will be referred back to you to choose whether you wish the solicitors to continue to pursue the claim on your behalf, whether you wish to instruct other solicitors, or whether you wish to deal with the matter yourself.
You must be careful with any Court Claims. Once you start the action it is not always easy to stop it. If the Debtor puts in a Defence , or a Defence with a Counterclaim against you the matter will become contested court litigation. You will not normally be entitled to stop your claim (if the claim is for more than £5000) without paying the debtors legal costs. Only the debtor will be entitled to stop their counterclaim